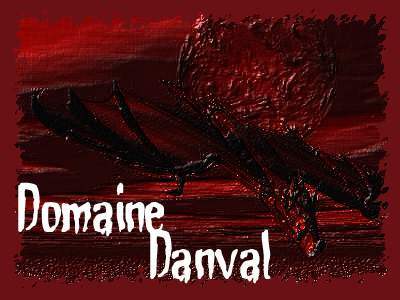 This was my first banner on my first site. The original image was a vampire and I thought it was a dragon.
Sometimes I get bored and over my head with Disciples. I have been maintaining a site on this game for years. I wanted to try some design myself. Since it is my site, I decided I can put my own material while playing with something else. This is what you will find in "The Painter", my creations not related to anything. I am using the old MetaCreations Series : Painter, Poser 3 and Bryce 4 and Painter 8 from Corel.
I am not an artist, it is fun for fun. It is just a web site and those are only pixels of light on a screen of light...